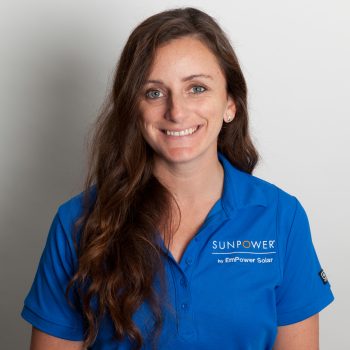 Tara is the Marketing Manager at EmPower Solar, a leading New York solar design, engineering, and installation company. She is also on the board of the Long Island Solar Energy Industry Association where she is the government liaison for policy issues related to solar and energy storage.
Tara earned her BA in Sociology at SUNY Stony Brook and her Master of Public Administration at CUNY Baruch, both with a focus on environmental studies. She is also a "Semester at Sea" alumni, where she completed part of her degree while traveling at sea through several different global ports. In 2011, she was one of four U.S. Climate Change Professional Fellows for the Australia cohort, where she worked with Australian researchers, industries, and advocates dealing with energy and climate issues.
Prior to joining the EmPower Solar team, Tara was the Long Island Program Coordinator for Citizens Campaign for the Environment, where she organized educational and advocacy campaigns on various environmental issues on Long Island. She also spent three years as a "Young Island" blogger for the Long Island Business News. She has been active in various professional and environmental organizations, including the C3E Women in Energy group on LI. Tara also co-founded two nonprofit organizations focused on smart growth and keeping young professionals on Long Island; DestinationLI and LIincs. She is a "2018 Fight for Charity Boxer" and when she's not training, she is hiking around Long Island's parks or playing weekly beach volley ball with the EmPower employee team. Tara grew up in Seaford and recently put down new roots on a 100% solar-powered home in East Islip.