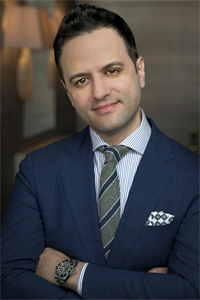 John McSherry; Licensed Associate Real Etate Broker with Douglas Elliman has 10+ years experience an agent, Investor and social media influencer. He lives and breathes all elements of real estate, which he documents daily through his social media platforms.
John's success was created through consistent hard work and building relationships. 3 years ago he hired a real estate coach to help him scale his business and implement new marketing techniques. Since then, the whole trajectory of his business and life has been transformed. 90% of his business now comes from social media and word of mouth.
John is consistently a top agent in his office and was recently named a LIBOR Young Professional Network Top 20 Under 40. He currently serves on the Young Professional Network Board of Directors and was also awarded as a Rising Star at Douglas Elliman.
He will be featured on many upcoming projects including the upcoming TV show The American Dream, premiering this Fall!
Be sure to follow him on his journey on Instagram: @john.mcsherry