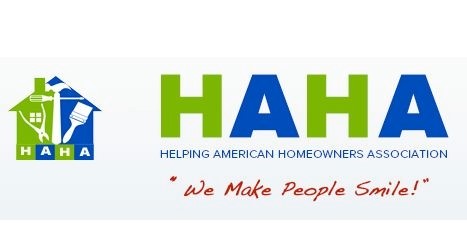 The Helping American Homeowners Association (HAHA) is a unique organization that helps homeowners save money on all aspects of Home Maintenance, Home Repairs & Home Improvements.
HAHA's Home Protection Service Plans are emergency service plans that protect you against the unforeseen costs that arise when there is a home emergency. One phone call gets you all the help you need to make the necessary repairs and get back to normal.Home Concierge
HAHA Home Concierge Members get access to an exclusive network of reputable and trustworthy professionals to help them keep their home in top condition while saving money and receiving a rebate of 10% through HAHA.
Neighborhood Discount
We created the HAHA Neighborhood Discount Program to save you money and make the process a little easier. No coupons to remember, no last-minute rushes to take advantage of short-term sales. Just present your HAHA card at participating local stores, restaurants and businesses and get a 10% discount on whatever you spend.