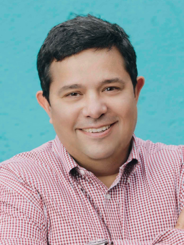 Greg Robertson is the co-founder of W+R Studios. W+R Studios is a privately-held software company, located in Huntington Beach, California, focusing on creating simple and focused web applications for the real estate industry. Their creations include Cloud CMA (Cloudcma.com) Cloud Streams (Cloudstreams.com), and the newest creation, Cloud MLX (Cloudmlx.com).
Greg also publishes the popular real estate technology/industry blog, Vendor Alley (http://VendorAlley.com).
Greg has been in the real estate technology industry for over 20 years. He has been named by Inman News as one of "Real Estate's 100 Most Influential Leaders" in 2009, 2010, 2011 and 2012.
His first company, IRIS, started in 1992, created the well-known brand of "Lightning" desktop software products. From 2002 to 2008, Greg then led the sales and marketing team, and later became the General Manager, of eNeighborhoods (now part of Homes.com).
Greg is also active on the board of the Council of MLS (http://cmls.org), an industry organization focused on promoting best practices in the MLS industry.